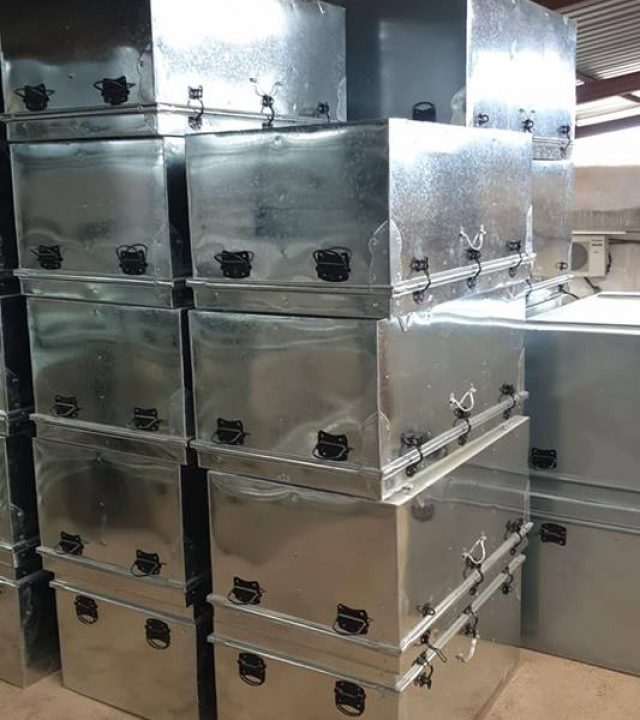 Founded in 1981, Shams Steel trunks is one the region's leading steel trunks manufacturer and fabricator. Since its inception, we have grown from a single product manufacturer to a multiproduct industry and have established ourselves as a premier steel product manufacturer catering to the regions demands.
Located at Ajman's Industrial Hub, The Ajman Industrial Area, our 1,100 sq. meter manufacturing facility is equipped with the latest machinery and equipment and manned by skilled professional with decades of industry experience with strict adherence to quality assurance to ensure total customer satisfaction.
Shams Steel with its decades of industry expertise and experience offers a wide variety of steel products with different sizes and dimensions ranging from GI and PPGI trunks, Round drums, Buffet Servers, Bakeware Moulds, Jewellery box metallic components and GI Military Boxes. The products can also be powder coated to customer's choice of color.
We also offer customized solutions based on the customer requirement on bulk orders.
We Provide the Best Service in Industry​
We are a phone call away to provide you with a solution.